Kate Actress; Fighting colorism
Hello everyone, I hope you are all doing well. This is day 7 of Blogmas and I am so excited to share with you guys for the rest of the month.
On this post, I am going to share my thoughts on the positive steps that Catherine Kamau a.k.a Kate actress is taking in order to encourage dark skinned women love themselves and the skin that they are in.
She is encouraging women through her Instagram platform @kate-actress.
Who is Catherine Kamau?
Catherine is a Kenyan actress who in my opinion is very talented. She has been on the Kenyan entertainment scene for as long as I can remember. She has starred in many films including the famous Kenyan favourite, Mother in Law.
Here she is;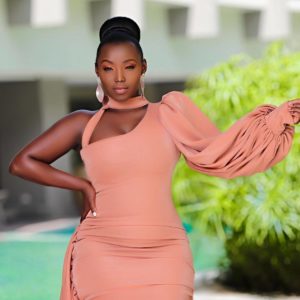 Plan B and Disconnect
These are two films in which Kate has played as the dark-skinned best friend to a light skinned star of the movie. In as much as the movies did not bear explicit colorism, in my opinion the media passes subtle colorist hints at women and especially young girls making them believe that dark skinned women always have to be at the back burner of things.
On plan B, she was the best friend to Sarah Hassan and on Disconnect which is aired on Netflix, she is the best friend to Brenda Wairimu. Side note, I thoroughly enjoyed these movies.
My recommendation
I would love to see Kate actress in a leading role where she is 'not the dark-skinned best friend.' I would love to see her play 'the star of the movie preferably with a light skinned best friend. I dream of seeing her playing a role where she is attended to and taken care of because she has done this for other characters.A little bit of change in narrative can help with the long -term effects of subliminal colorism.
That is all I had for this post. Let me know what you think. Bye!
See you on the next post.